Autumn is my most favorite time of year. There is something to savor about each season - flower buds peeking out from under the muddiness of spring rain; the salty, tanned skin of summer; the bright crispness of freshly fallen winter snow. But autumn somehow seems to roll all of my sweet excitement for life into a cozy woolen ball of delight.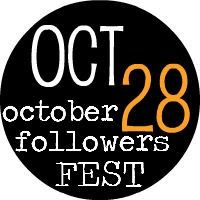 Iris and I woke up around nine this morning, ate a breakfast of toast and coffee for me, and then headed outside for our morning walk. We stepped out and immediately, the cold breeze felt so freeing on my face. The grey sky seemed not bleak, but quiet and flat like a smooth stone against my fingers. Iris toddled around for a while, surprised at the harshness of the "ruh-ruh-ruh" cold before retreating to my legs and raising her arms to be picked up. There's something wonderful about feeling her tiny, cold hand in mine, and holding her close to my protective warmth.
I love dressing in cozy layers and pulling on a pair of boots. I love the complexity of mulled cider and the smell of homemade pumpkin bread baking in the oven. I love cuddling cold feet together under a blanket. I love watching the animals getting ready for the winter. I love curling up on the couch with my baby, and feeling her little hand pat my arm lovingly as we watch a movie. The kitty snuggled up to my feet just makes me so happy. Maybe it's the genetic drive to prepare, store and create a place of warm comfort which leads me into a deeper contemplation of myself every autumn. It certainly does explain the cozy, homemaking feelings!
Here is my fantastic little toddler, Iris - partially bundled up and very ready to go for our walk this morning!
Welcome to the south, Autumn!